The Compromises Millennials Make To Be Homeowners
Debt, down payments and decisions: Millennials share their sacrifices.
To continue saving or buy a home? For many Millennials, it's a difficult choice.
For Millennials who head down the aisle and start decorating nurseries, a mortgage is a scary prospect to add to an already heavy debt load. It makes sense that they've delayed the home buying process compared to previous generations, as only 36 percent of homeowners are age 35 and younger, according to the census.

Ultimately, if Millennials want to exchange rent checks for building equity they have to make a few compromises. Here's a look at how some Millennials overcame their homeownership challenges.
Dealing with Debt and Homeownership
It could take a decade (or decades) for many members of the millennial generation to ditch student loans and become debt-free, but that doesn't mean they want to delay homeownership until their late 30s or early 40s.
Instead, millennials are coming up with resourceful ways to balance the debt of a mortgage with their financial situations.
Lauren Bowling, 28, paid off $10,000 of credit card debt before buying a foreclosed house with the help of a loan from the city of Atlanta.
Lauren Bowling, 28, is the blogger behind personal finance website L Bee and the Money Tree. Bowling decided to switch from being a renter to owner at age 26. An Atlanta resident, she opted to take advantage of a first-time homeowner program. The city of Atlanta offered her a payment assistance loan, which would be forgiven after Bowling occupied the home for a predetermined period of time.
However, there were stipulations on the home Bowling could buy.
"Because I wanted to get the down payment assistance, I had to buy a foreclosure, but I picked an older, foreclosed home that needed new plumbing, electric, the works," Bowling says.
She paid off over $10,000 in credit card debt before committing to buying a home and only had $1,800 left on her student loans at the time.
In addition to participating in a first-time homebuyers program, Bowling also rents one of the rooms in her house to help subsidize monthly mortgage payments.
Making Sacrifices for a Down Payment
Coming up with the funds for a down payment remains a struggle for many Millennials, no matter if they're taking advantage of first-time homebuyer programs, only plan to put down 3 percent on a mortgage or opt for a more traditional 20 percent.
Allison Hines, a 26-year-old high school math teacher in North Carolina, made the decision with her husband Josh, a firefighter, to sacrifice a newlywed's rite of passage.
"We couldn't go on a honeymoon right away because of Josh's job situation, so we planned on going over the summer," Hines explains. "When the house process came up we had to decide what was more important: honeymoon or house?"
The couple ultimately opted for "mini-moons" and took cost-effective weekend trips. They then put their honeymoon fund, surplus wedding budget and monetary gifts from wedding guests toward a down payment.
Ditching Debt Before Homeownership
Erica Schoch, 26, made an early career goal to buy a home by her mid-20s.
Schoch, a registered nurse in Nashville, Tennessee, graduated college without student loan debt, but did have a car loan she needed to pay off. Schoch elected to work night shifts at the hospital because of the differential pay of $3 an hour. The extra money added up quickly, and Schoch paid off her car within a year of employment.
She continued to tuck money away, and by 26, Schoch decided she'd rather put her money toward owning a home than pay the ever-increasing cost of rent in Nashville.
"Once I began looking, I found a price range where my mortgage could be almost half of the monthly rent for comparable places," says Schoch, who plans to turn her home into a rental property when she eventually moves.
Dealing with a Grown-Up Decision
Millennials are often ridiculed for being in a stage of arrested development, reluctant to leave the nurturing bosom of parents. But millennial homeowners must quickly enter the adult world of handling the major cost of a home.
"At times I have had to give up certain purchases, trips, etc. when things in my house need to be repaired," Schoch says.
Bowling lost a bulk of her savings after taking on her foreclosed house that needed new plumbing, electrical and cosmetic work. "It was the most stressful situation I've ever been through in my life renovating the home as a single, inexperienced first-time buyer," Bowling says.
Ultimately, these homeowner budget busters are a necessary evil because owning offers an asset in a portfolio and the ability to customize a home to your desires – No more dealing with a landlord's restrictions.
How to Pick a Home Without Regrets
"Don't let your Realtor talk you into something that you aren't ready for," Hines advises. "Also, don't look at homes outside of your budget because without fail, you will love it more than anything else."
It isn't just the Realtor who may try to talk you into going above your budget. Your mortgage lender could tempt you into bigger and better.
"I was approved for much more than I ended up spending," Schoch says. "If I would have purchased a more expensive property, I would not have been able to put down 20 percent nor have been able to afford the necessary fixes on my house."
In the name of staying within budget, Bowling recommends avoiding the headache of unnecessary remodeling.
"Avoid major renovations as a first-time homeowner," she says. "There is no way you'll be prepared for the stress and the amount of details a massive home renovation takes. Look for something turnkey or that only needs minor cosmetic repairs in your first home. "
One Piece of Advice Remains True for All Homeowners
In the end, remember the tried – but true – piece of advice, "location, location, location." As Hines says, "Location is most important because you can always fix up the actual house, but you cannot change where it is."
Source: "The Compromises Millennials Make to Be Homeowners," Copyright 2015 © U.S. News & World Report LP. (April 14, 2015)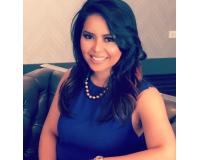 Author:
Stephany Oliveros
Phone:
773-865-8575
Dated:
April 18th 2015
Views:
539
About Stephany: #88 Real Estate Agent in Illinois Featured in Chicago Agent Magazine Who's Who in Real Estate 201...