A Note Of Caution About HOAs
The number of Americans living in common-interest communities — those governed by either a homeowners association, condo board, or cooperative — has grown from 1 percent in 1970 to 24 percent in 2013, according to the Foundation for Community Association Research. Now comprising 20 percent of the national housing stock, community associations are a growing share of the residential real estate market, but many home owners have little understanding of the rights and responsibilities they are buying into when they purchase in these communities. This leads them down the road of dissatisfaction and disillusionment with the HOA concept in general.
Many owners do not recognize that the benefits of shared ownership involve relinquishing some of the independence of sole ownership. That's the root of so many of the HOA horror stories we've all heard, as owners normally do not realize that their submission to the will of their new community is accomplished by the automatic application of covenants running with the residence.
HOA living is not suited for those unwilling to cooperate with the community. The most caustic critics of HOAs in general are actually opposed to the concept of joint ownership. This is a completely unrealistic position, particularly as society continues to urbanize and affordable land is increasingly scarce. Truly, persons who want a home that is their castle and theirs alone should not live in HOAs.
HOAs operate under governing documents such as recorded covenants, bylaws, and operating rules. Although they can greatly affect one's experience with their property, many owners in HOA communities consider the documents unimportant, treating them as if they were an appliance owner's manual — to review only after buying and beginning to use the product. Governing documents may limit leasing, pets, parking, type of flooring, garage usage, or a myriad of other aspects of the residence.
Oftentimes, HOA home buyers don't know exactly what they are acquiring. Most assume attached housing are condominiums and detached are planned development lots, but these generalizations are not always accurate. Although the answer is easily found in either the subdivision map or the covenants, homes can be bought or sold for years without the owners ever learning what type of housing they are living in. Years ago, an HOA more than 20 years old at the time was sued by two home owners who claimed the association converted their attached "townhouse" homes from condominiums to planned development lots, despite the fact that the original covenants clearly identified the HOA as a planned development. (Yes, the case was quickly thrown out by the judge).
Another point of confusion arises from the failure of owners to comprehend the concept of exclusive-use common areas. Balconies, patios, and porches are frequently believed to be areas where the HOA has no authority to govern its use. But in condominiums, these areas usually are exclusive-usecommon areas: That is, they are controlled by the HOA but used by the individual owner.
The financial health of an HOA community also impacts owners. To keep monthly assessments low, some HOA boards will not accumulate sufficient funds in a reserve account to offset ongoing deterioration of common elements in the property, such as roofs, paint, and paving. Poorly funded HOAs will need major special assessments or bank loans when big building components need replacement. Competent appraisals may not reveal the true value of the HOA property because appraisers are not required to examine the HOA reserve fund. Logic dictates that residences in a poorly funded HOA will be worth less than the well-funded association across the street, but normal market valuations will not reflect that important economic reality.
None of this is to say that buying in an HOA community is a bad deal. Some home owners will enjoy having a body that instills harmony in a neighborhood by regulating its appearance and use for everyone's comfort. But in order to ensure that every owner gets the most out of their HOA, they must be educated about them. That, of course, starts with a knowledgeable real estate professional.
BY KELLY G. RICHARDSON| Reprinted with permission from Realtor Mag.©2015. All rights reserved.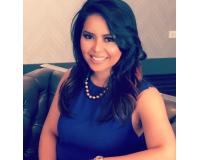 Author:
Stephany Oliveros
Phone:
773-865-8575
Dated:
March 1st 2015
Views:
340
About Stephany: #88 Real Estate Agent in Illinois Featured in Chicago Agent Magazine Who's Who in Real Estate 201...