4 Things To Ask Yourself When Buying A Home
Does this investment fit well with my financial goals?
Have you done the math? Sit down with your spouse, a trusted family member or your money manager about the upfront and ongoing costs. Yes this is an investment, so make sure to consider how investing in real estate will work with your lifestyle. We all have the belief that homeownership is a reliable investment, that's not always the case. With any investment comes some risk.
Life can take unexpected turns. Not only is the home buying and selling process exhausting, there are hefty costs that come with. Experts recommend living in your home for at least five years if you want to balance out closing costs and seller's fees. Five years is typically the "break-even" point in a normal market where you can sell without losing much capital. If you expect to move again in less than 10 years, let's talk first.
What can I afford?
Calculate your affordability range. This is the key to enjoying your home. The rule of thumb is spending no more than 30% of your monthly income on a mortgage payment. An alternate rule states that you can afford to buy a property that runs about 2.5x times your annual salary. We'll work together to map out what you can afford, what your monthly payments would look like, and your area's closing cost requirements to give you an idea of what to expect.
What kind of mortgage is best for me?
Just as homes come in different styles and price ranges, so do the ways you can finance them. There are different loan types to choose from – fixed rate loans, adjustable rate mortgages, conventional loan or government-backed, conforming loan, first time buyer and more – and I will be able to walk you through all of your options.
What do I want in a home?
Your first step toward buying your new home will be to analyze your needs. I can help you determine exactly what you want your new home to look like and how it should function for you and your family.
First write down a list of your needs (non-negotiables) and wants (nice-to-have). For example, are you currently renting and do you want to build equity? Perhaps you've recently married or have outgrown your current residence? Or, maybe you'd like to find a neighborhood with a great school system for your children. These factors will all have a bearing on how you approach your home search. Also, while a property might have all of the amenities you're looking for, factors like crime rate, school ratings, walkability and proximity to highways, bike trails and parks can impact the overall home-owning experience.
----------------------------------------------
Let me keep you up-to-date on available properties that meet your criteria by searching here, and screen them for you. Then we can arrange a home tour at your convenience.
Any other questions I can answer for you?
- Stephanie Oliveros Hallstein
CHI Properties
You can reach me at 773-295-0485 or soliveros@chiproperties.com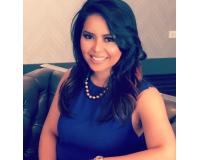 Author:
Stephany Oliveros
Phone:
773-865-8575
Dated:
August 29th 2017
Views:
199
About Stephany: #88 Real Estate Agent in Illinois Featured in Chicago Agent Magazine Who's Who in Real Estate 201...